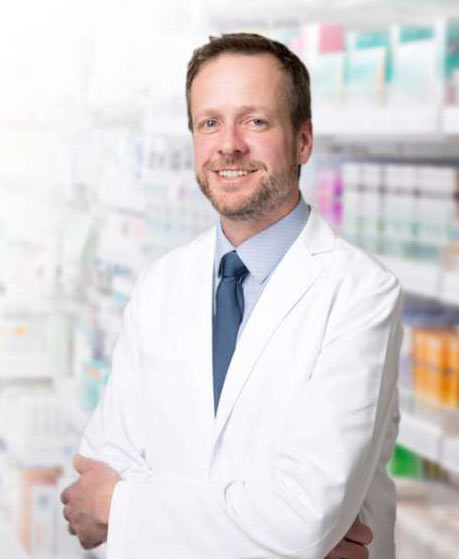 Brett Kvenild
Pharmacist
Pharmacist and owner Brett Kvenild is a graduate of Laramie High School and of the University of Wyoming School of Pharmacy. While Brett was managing pharmacies for small chains, large chains, and independents, it was always his dream to open an independent pharmacy in his hometown. With over 20 years experience in retail pharmacy, he has a proven commitment to the health and well-being of his customers in Laramie and Southeastern Wyoming.
Brett was born in Laramie and graduated from Laramie High School. After a brief stay in Seattle while his wife Cass attended graduate school Brett returned to Laramie in 2003 and has practiced pharmacy here since. Brett and Cass have a 14-year-old daughter and a 6-year-old son. When not at the pharmacy, Brett loves to spend time enjoying the outdoors mountain biking, skiing and camping with his family.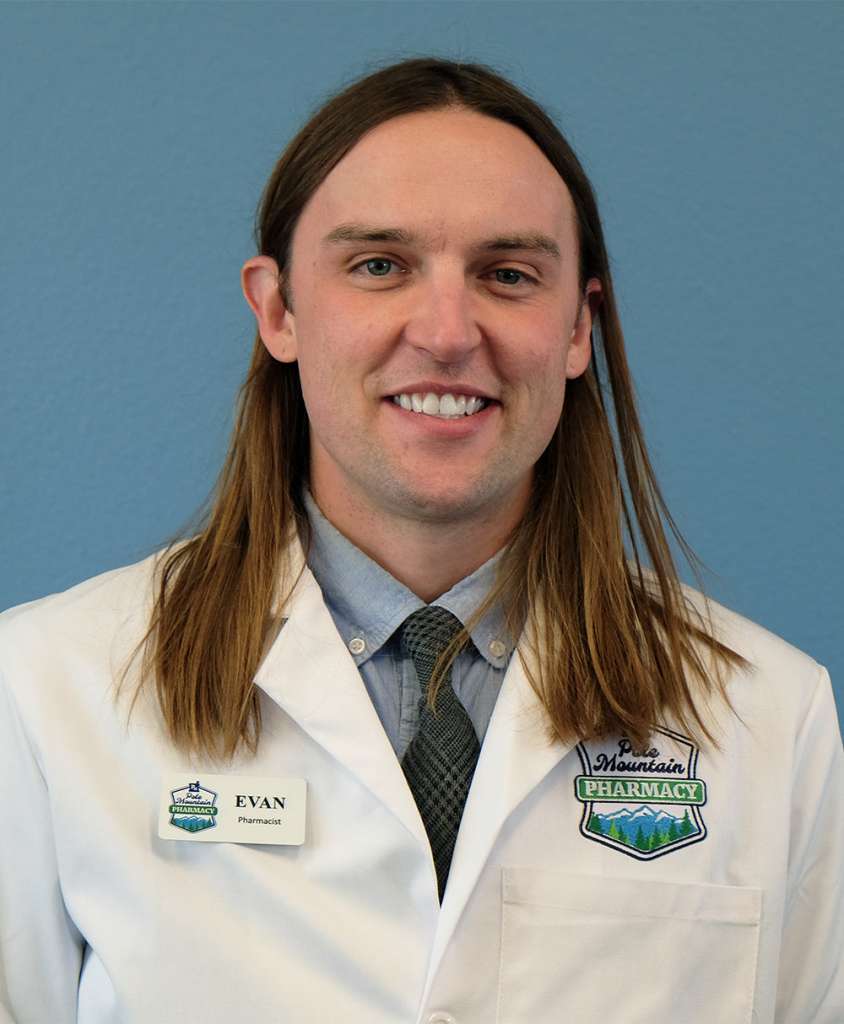 Evan Crump
Pharmacist
Pharmacist Evan Crump is a Wyoming native who was born and raised in Casper. He attended Casper College and Laramie County Community College before earning his Doctor of Pharmacy from the University of Wyoming. In his youth, Evan spent summers in Buffalo where he loved to visit the soda fountain at the locally owned pharmacy. The patience and kindness of the pharmacist that cared for his grandparents inspired his career choice. Evan has been practicing pharmacy since 2013 and is committed to the health and well-being of the people of Laramie and Southeastern Wyoming.
Evan has lived in Wyoming his entire life and in Laramie since 2007. He and his wife Hannah have a young daughter. In his free time, Evan likes to fly fish, snowboard, and enjoy the outdoors with his family.